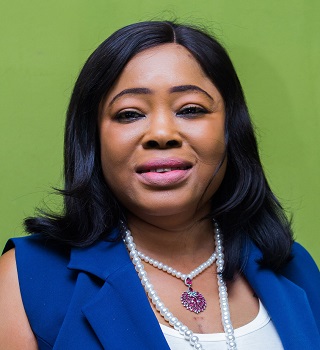 FUNMI ABERUAGBA
BRANCH MANAGER (MOWE)
Profile
Funmilayo is a seasoned multidisciplinary professional with over 19 years' cognate work experience garnered in the Banking sector of this economy. Her career experience has taken her through the entire gamut of Consumer Banking, Commercial Banking, Treasury, Mortgage Banking, Customer Service and Basic Banking Operations as well as Private Banking, in Credit analysis, appraisals and administration with particular competencies built in Customer Service, Business development, Branch Management based work function and general banking operations.
She holds a Bachelor's degree in Geography, from the prestigious University of Ilorin, a certified private Banking manager from Equivest Financial Services, Funmi is an International Certified Credit Associate (ICCA) from the London Postgraduate Credit Management College, United Kingdom, a fellow of institute of Credit Administration of Nigeria (FICA). She holds Master's Degree in Credit and Financial management from the International University of Panama.
Her contribution to the growth of Gateway Mortgage Bank Limited strategic plans reveals her capacity and her strength in bank management and operation, including account management, customer service, staff coordination, Marketing and Business Development. As a result of this resourcefulness she is now the Head Corporate Banking and Branch Manager of Mowe Branch.
She is a multi-talented individual with great leadership, creative, communication and interpersonal relationship skills.