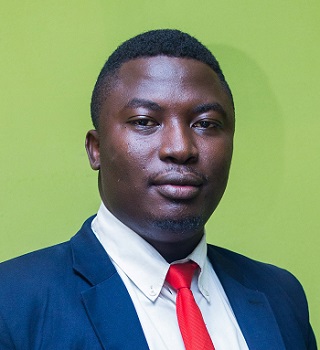 PROFILE
Samuel Oluwafemi Olayinka doubles as the Head Information Officer and the Digital Officer of Gateway Mortgage Bank Limited where he leads the execution of the bank's digital strategy. Instead of being described as an Information Technology professional, he would rather be known as a visionary business leader who automates business processes using information technology.
Aside his academic qualifications, Samuel Olayinka also bagged other academic and professional qualifications relevant to his field of endeavor. He obtained Certified Information System Manager (CISM), Microsoft Certified Azure Fundamental (MS-900 Azure), Certified Ethical Hacking (CEH V11), Juniper Networks Certified Associate (JNCIA-Cloud), Juniper Networks Certified Design Associate (JNCDA), Certificate in Payment and Settlement System Master Class, Certificate in Cyber-Security for Financial Service Professionals, Cambridge Certified Internet Associate (CCIA), Cambridge Certified Ecommerce Associate (CCEA), Cambridge Certified Hardware Associate (CCHA), Cambridge Certified Web Publisher (CCWP), Certified Cisco Network Associate(Academic), Certificate in Advanced Microsoft Outlook, Certificate in Computer Networking, Certificate in Computer Engineering Studies, Certificate in Desktop Publishing, among others. Due to his outstanding contribution in school and in the State, he was awarded Best NACOSS Executives  and Ogun Best Banker of year 2019 (Peers Award) respectively.
Yinka strongly believes technology has become the business and as such, the HITO role is central to the success of any organization. Since December 2013, he leads the Information Technology Department of GMB ensuring that the IT architecture is structured to solve business issues while managing costs and risks. The deployment of digital technology in Gateway Mortgage Bank has address and anticipate the customers demand, as well as to mitigate cybersecurity risks in order to meet world class standard electronic service.
Yinka Samuel is a member of Nigerian Computer Society and Associate of Chartered Institute for Information Technology.